Houston Heights Tour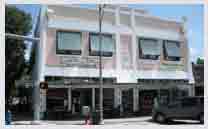 Take a Houston Heights tour to learn about this unique neighborhood that dates to 1891. Did you know that the Heights was four different entities? Two were independent cities including the first African American municipality in Texas. Another was a subdivision of Houston and the last was a railroad crossing. All four are part of Houston today.
The Heights has the best-preserved and largest area of Victorian houses in Houston. Our delightful tour will show you where the old natatorium (swim center) was located, the oldest former synagogue in Houston, the location and replica of the original home of Daniel Denton Cooley, considered the father of the Houston Heights, the former bank that Bonnie and Clyde robbed, the house where they hid, the oldest high school in HISD, one of the two oldest libraries in Houston, and Opera in the Heights.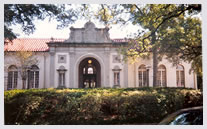 We will drive along majestic oak lined streets in quaint neighborhoods and along Buffalo Bayou. We might stop at one or two museums, and a subtropical garden at an elementary school. You'll get to shop at one of the last neighborhood department stores, and maybe have a malt or milkshake at an old time formal pharmacy and hamburger shop.
We often have lunch at Carter & Cooley, another former pharmacy that is filled with nostalgic photos of the past. Of course, time will be available to go antique shopping along the old downtown street.